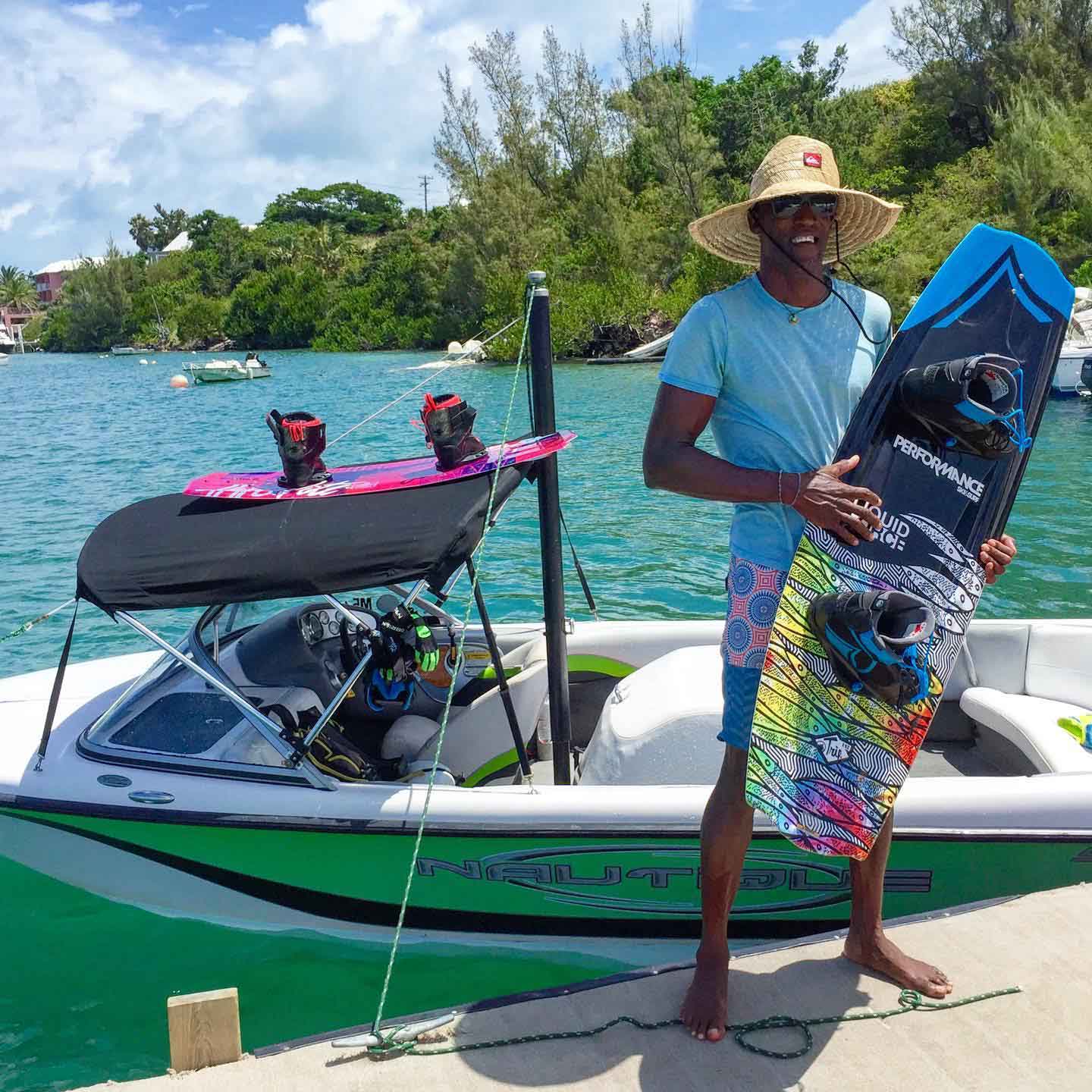 The thrill of waterskiing, wakeboarding, and tubing is unbeatable! That feeling you get when you finally manage to get up, stay up, or land a new trick - it's a feeling that Kent at Bermuda Waterski & Wakeboard Centre strives to achieve for all his clients. Kent's positive and energetic vibe rubs off on anyone who spends time with him.
Kent will pull up to your chartered luxury catamaran, in his kitted-out Ski Nautique, for an hour or two of heart-pounding adventure. Our clients love combining the relaxation of a private sailing charter with the adrenaline-pumping experience that Kent provides! You and your loved ones will be talking about this package experience for years to come!
For more information and to book visit: 
Online party & gift giving store with delivery in Bermuda, providing that extra special touch to all of your party/gift giving needs. "Gift-giving is a gift in itself, and when you're giving these products, you're giving a little bit of magic." Owner, Niamah Denbrook Cann saying of her company.
Browse La Petite Soiree's wide selection of magical products. Order in advance and you can have it delivered to the boat before your private charter begins. Our crew will happily set it up for you or you can arrive a little earlier to your charter and arrange it exactly how you want it.
Visit their website to browse and order: www.luckystar.bm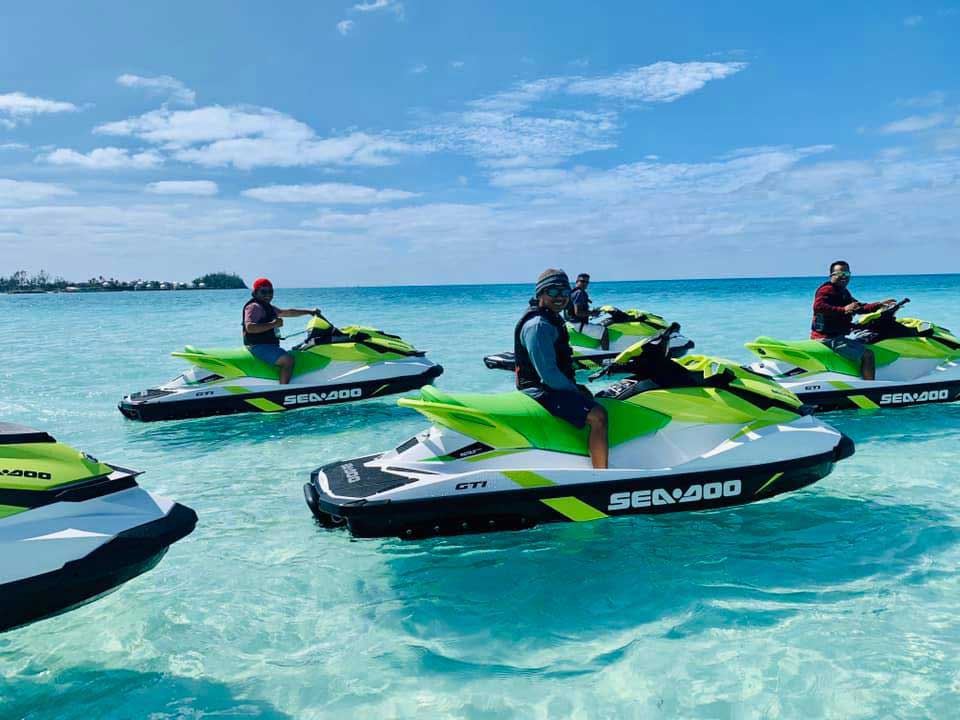 Sail Bermuda has partnered with Bermuda Watersports to provide the perfect day on the water for our clients, filled with the perfect combination of relaxation and adventure. Bermuda Watersports will rendezvous with your chartered catamaran. You and your party will then be transported by motorboat to their jet skis for a quick safety briefing. Once completed, you'll start your adventure-filled private jet ski tour. At the end of your thrilling experience, Bermuda Watersport will transport you back to our catamaran to continue your luxury private charter with us¡
For more information and to book visit:  www.bdawatersports.com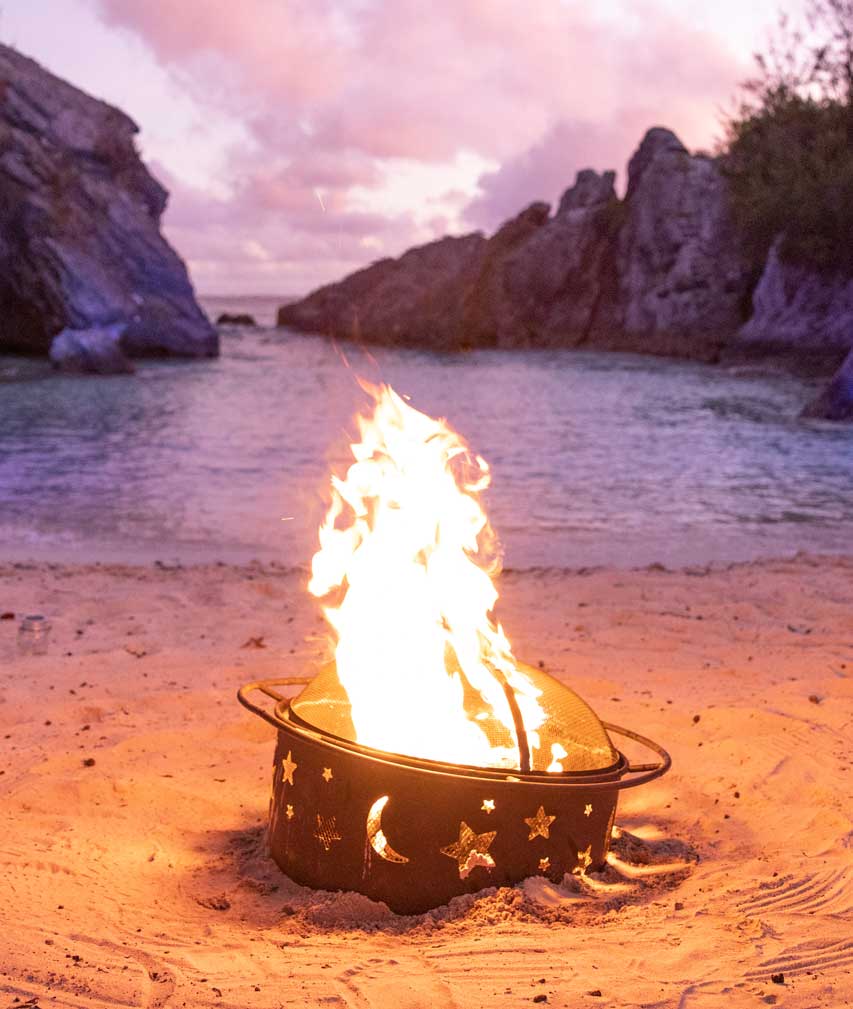 Sail Bermuda is excited to collaborate with Bermuda Bonfires to create unique island experiences for all of our outdoor-loving clients. A private charter can be combined with a beach bonfire on a secluded island or a remote beach. Enjoying the starry sky around a bonfire on the beach is a magical experience we highly recommend! 
Whether you're planning a bonfire in the thick of summer or feel inspired to brave the wintry nip, Bermuda Bonfires is sure to provide a memorable experience! Whatever you can imagine, we will bring to life. If you have a specific concept in mind, let us know and we will make it a reality. Bermuda Bonfires is run by a small team that will provide a bespoke bonfire experience by delivering a superior product.
For more information and to book visit:  www.bermudabonfires.com