Food is always a highlight on our private charters. Sail Bermuda has partnered with the following local culinary experts to enhance your charter experience with us! Order your catering directly with the culinary experts and be sure to let us know once it's confirmed.
For more detail oriented events feel free to
contact us
and we can help organize the culinary experience.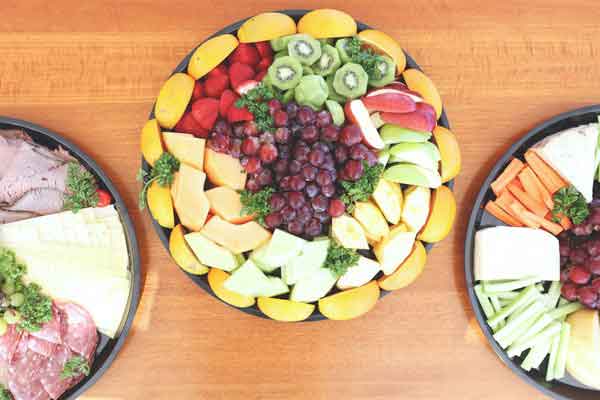 Miles-To-Go
Choose from a selection of delicious hors d'oeuvres, lunch boxes, platters, and more!
To place your catering order:
1. Access Miles-To-Go link below to view catering options. Be sure to order at least 3-4 days in advance, ideally 1 week.
2. Call (441) 295-1234 x 256 or email mileskitchen@miles.bm to place your order. Be sure to tell them you're chartering with Sail Bermuda. Ask them to deliver order to Fuel Dock at least one hour prior to charter departure.
3. Very Important!! Let us know you have placed a catering order. 
4. Show up on the day of your charter at specified time and departure point, where food will be waiting onboard for you! It's that simple!!
Please, no orders that require heating/ cooking – food platters & box lunches are best!
To see catering options click here: Miles-To-Go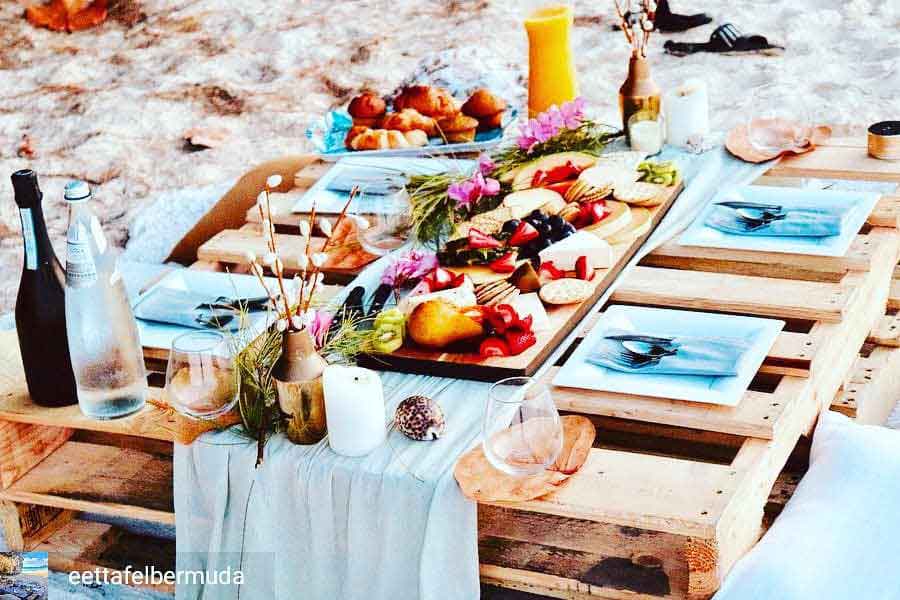 Eettafel
Experience a unique and authentic Bermuda dining moment with Liz at Eettafel. A new dining experience in Bermuda that offers luxury picnics, dinner parties and cooking experiences, all onboard our boats! Liz will cook the food onboard and set it up in a beautiful way that will touches all your senses. She will also stay near to answer any questions you may have about the food and where it was sourced. 
Available after June 28th, 2019. Browse the 2019 Summer menus Eettafel Bermuda and contact Liz directly if you wish to have her onboard for a complete Bermuda dining experience. 
Liz Blankendal – email: info@eettafelbermuda.com